The (Side Hustle is NOW) Dig-ital
Elite Training on the SCIENCE and SOUL of SUCCESS ON-LINE
The Shindig-ital starts in:
An event for digital-era dreamers, doers, thought leaders and learners.
'Have faith in people...and if you give them tools, they'll do wonderful things with them.'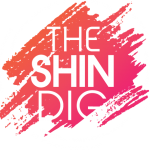 (the Side Hustle Is NOW) for the digital era
Strategy. story. branding. business
 'there's a way to do it better. find it.' -Edison-
In the 1980's Classic 'Ferris Bueller's Day Off" he opens with the line 'Life moves pretty fast'… Ferris…you had NO idea!… NOW it's so fast that if you take a 'Day Off' it feels like ALL the rules get changed.
There's never been a more critical time to recognize that the NEW ERA of Business, Impact and Influence is ON-LINE.
'YESTERDAY'S home-runs won't win today's game' so success requires our willingness to ACCEPT what is, ADAPT to the now and LEARN what's new.
THIS can be scary...but we can't be so afraid of losing that we lose.
TO thrive in the online space it's not enough just to KNOW more…we need to know HOW (the Science) and better communicate WHY (the Soul). We can work just as hard getting it wrong, so why not get it right.
WE can do this FASTER by learning from masters who've 'cracked the code', been where we're going, have what we want and move at a speed that comes only from certainty.
The SHIN DIG-ital is the place. A 'No Name ALL Game' event for any and ALL who know its time to step up bigger, better or simply at all with an on-line presence. It will bring confidence and clarity in today's marketplace by merging the tools and tactics of the digital era with the intangible power of certainty, congruence and true authentic expression.
If you want to 'get with the times' and be an up and 'becomer'… scroll and see what's possible and ALL that you'll learn.
*RISKS:
1) 'Hard Cost' risk= Price of a ticket.
2) 'Opportunity Lost' risk= Been known to cost a fortune.
This is your invitation to learn from Legends, to come to the ALL-STAR game of the social and digital era. All you need do is say 'YES".
DON'T MISS IT!
Introducing The Shin Dig-ITAL
World CLASS SOCIAL MEDIA TRAINER, AUTHOR and 'TOP EARNER' BUSINESS COACH.
RAY is one of the most sought after and respected trainers, speakers and innovative business coaches in the world. He is real, raw, and honest with a 'tell it like it is' approach. He is a 2 time best selling author, a social media master and the founder of 'Rank Makers', a community that serves multiple thousands of members, with a sole purpose to equip all entrepreneurs with what they need to grow, thrive, adapt and advance in the NOW.
JUSTIN like most dynamos has a ridiculous resume, from author, to International speaker, to Peak Performance Coach and the founder of 4 different multi million dollar businesses. He has acquired well over 3 million customers and grown a massive global empire by utilizing systems, building people, mastering social media and using the Power of Personal Branding. He is a masterful mix of both  heart and grit and a true 'Prince' known for always giving ALL he's got…and he's bringing it to YOU.
world's #1 Facebook marketer and founder of businessnet.
Ben's list of accolades, accomplishments and most impressively his contribution to on-line marketing strategies is almost impossible to sum up in a 'bio'. He's the founder of BusinessNET, a leading Online Marketing Firm that has increased sales for its clients by over $1.45 Billion (not a typo).
He has done over $2 Billion in sales on Facebook and is considered the world's #1 Facebook Marketer (not a joke). He is Founder of 'The Mastermind' a community of conscious thought leaders with a dedication to ethical business, innovative marketing, mastery, and greater impact for those they serve.
Maximize your impact, influence and income on-line
THE SHIN DIG-ITAL IS FOR 'BECOMERS'...
Take Your Skills, story, business and brand to the next Level